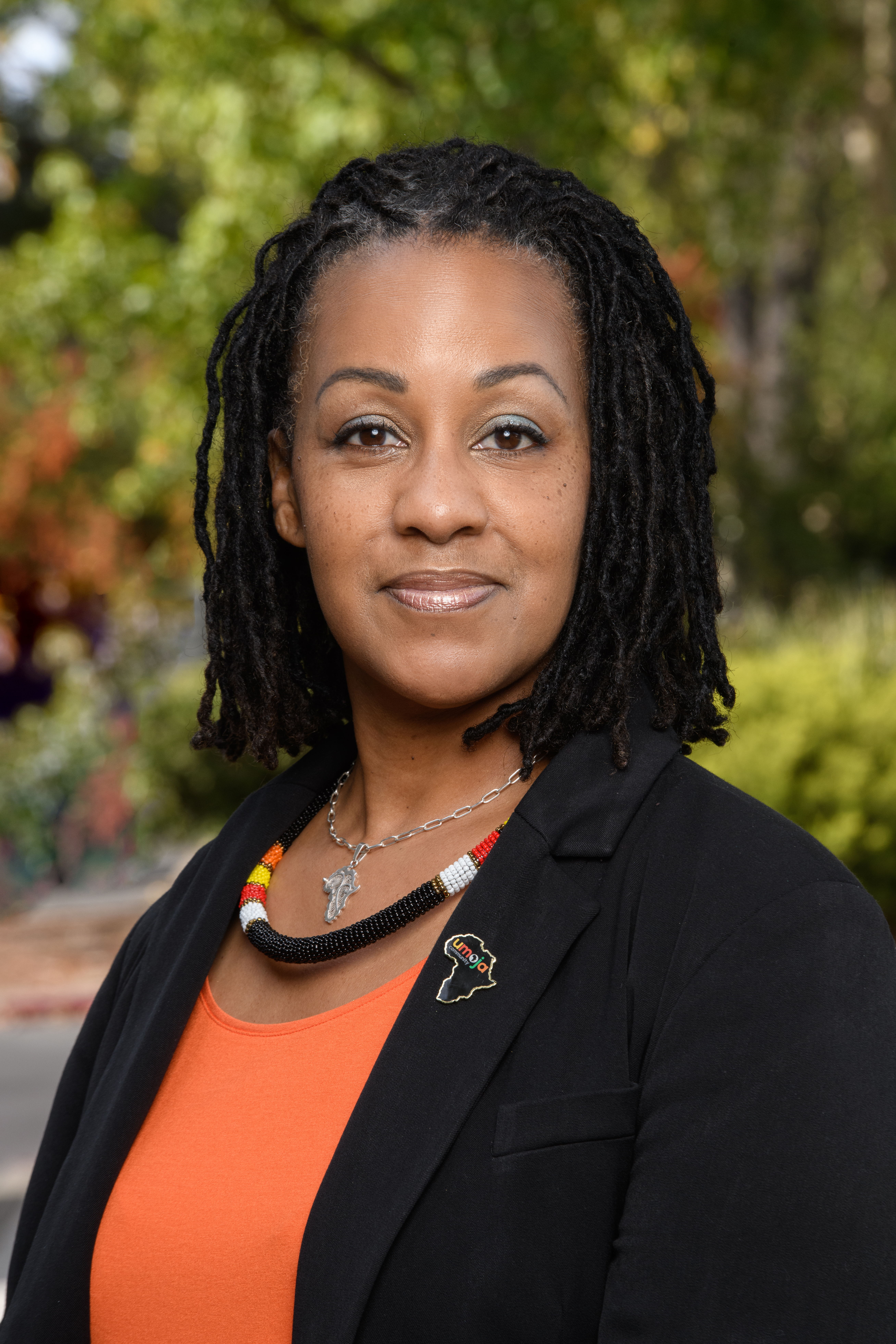 Nzingha Dugas
Staff
Nzingha Dugas is the Executive Director of the Umoja Community Education Foundation. Mrs. Dugas joined the Umoja Community in June 2019. Her role includes leading the Foundation's office staff and overseeing all operations. Ms. Dugas represents Umoja's goal to secure and promote students/staff who are committed to student success," said Umoja Board President Dr. Teresa Aldredge.
She has an extensive background and understanding of working successfully with our target student population within public institutions on strategic plans for recruitment, retention and matriculation. She brings more than two decades of program assessment, development, and fundraising that will provide the results-driven outcomes Umoja is hoping for.
Prior to the Umoja appointment in 2019, Mrs. Dugas was the founding director of the district-wide African American Female Excellence Initiative for the Oakland Unified School District. She was charged with planning and directing a highly visible and proactive campaign to accelerate academic achievement and to address the disparities in educational and social outcomes for African American girls and young women. Mrs. Dugas also served as the Director of the African American Student Development Office (AASD) for the University of California, Berkeley for over 11 years. She is a Fulbright Scholar and currently holds the position of Co-Chair for the National Conference on Race and Ethnicity (NCORE) in Higher Education Committee where she has served for the past seven years.
Mrs. Dugas is also an adjunct professor of African American Studies at Contra Costa, Merritt, and Laney Colleges. Mrs. Dugas states, "My life's work has been embedded deeply in making a way for our students where they might not see a way, and to help them recognize and access the excellence that already exists within them. It is my belief that the vision, mission, and practices of Umoja are in direct alignment with the work I have been doing for over two decades and it is my hope that we would have the opportunity to work together."